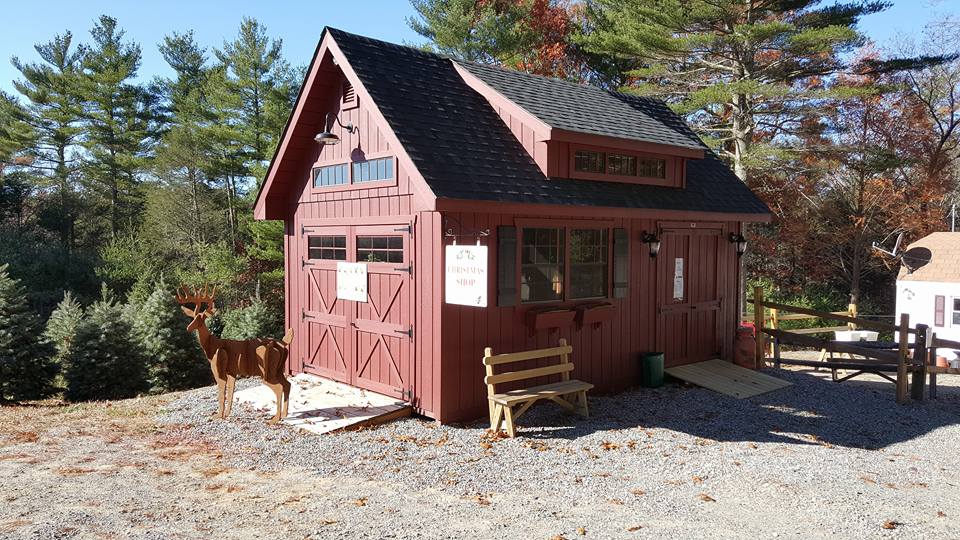 TYPE : Choose & Cut Farm
Our Choose and Cut will close for the season as of Monday, December 11.  The Gift Shop will remain open Thru Sunday December 17 at our regular hours.  Thank you for you patronage and look forward to next year!!"
TREE WRAPPING AVAILABLE : Yes
GIFT SHOP : Yes -Wreaths , Tree stands, Decorations, gift items.
SANTA : Santa will be visiting on Saturday, December 9 from 11am-2pm. Come and join him!
HARVEST-YOUR-OWN-TREES : Fraser Fir; Concolor Fir; Canaan Fir; Blue Spruce; White Spruce; Norway Spruce; White Pine
Olsen's Christmas Trees
319 Ekonk Hill Road (Route 49 North)
Voluntown, CT 06384
DIRECTIONS :
From the South (Route 138) in Voluntown take Route 49 North 1 mile (Ekonk Hill Road).

From the North (Route 14A) take Route 49 South 6 miles
FEATURES :
No Tagging, all trees one price.

FYI, We have no tree taller than 8′. We will have limited supply of choose & cut trees this year & we will close when we have run out. I need to keep trees available for next year! We will announce on our site when we close. Thanks for your support of our business.